About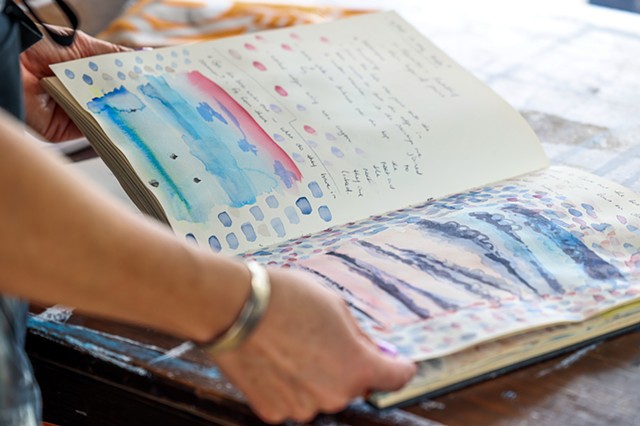 I am a contemporary abstract painter who creates artworks inspired by the immense winter sky and surrounding rugged landscape of my home based on Bunurong Country in San Remo. Underpinning my work is the idea taken from quantum physics where, until observed, objects remain in two states at once. These theories indicate that our observations might actually contribute to our creation of physical reality. I find it amazing that before something is observed and becomes 'something' that thing could be 'anything'. There are infinite possibilities in that moment.
My paintings can be described as atmospheric and hazy. They aim to capture the moment between formlessness and form and allow one to experience the indistinguishable; a space where something is emerging out of a range of possibilities.
After graduating with a painting degree from the Victorian College of Arts, I have developed an extensive exhibition history that includes shows locally, nationally and internationally and I have received several accolades including the Besen Family Foundation: Arts and Culture Grant, The MCollection Award; Peoples Choice Award, Copyright Agency Limited; Creative Industries Development Fund and Calleen Art Award; finalist. My work can be found in government, corporate and private collections nationally and internationally.